Methodological recommendations for IRC specialists and institutions with an inclusive form of education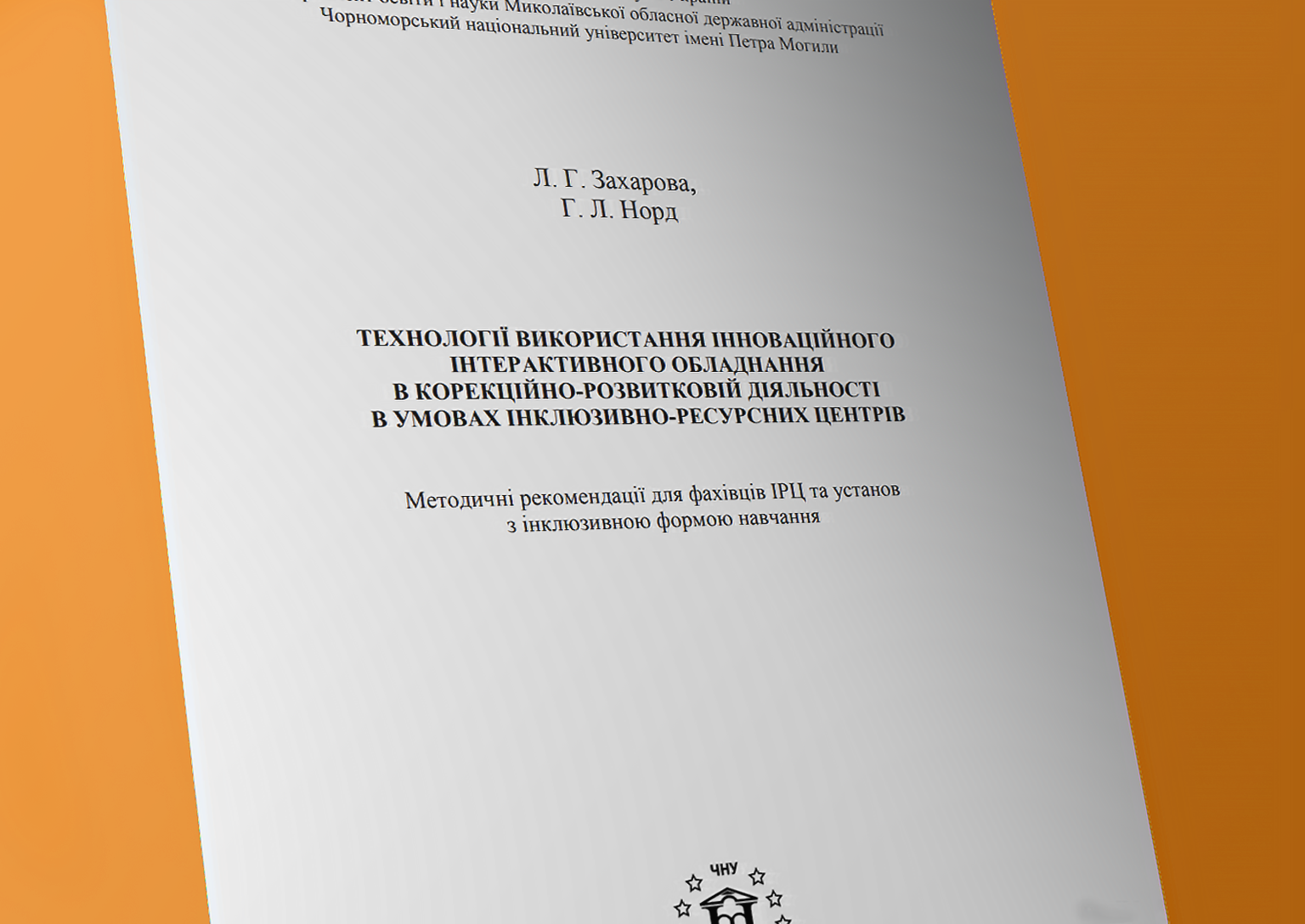 Technologies for the use of innovative interactive equipment in correctional and developmental activities in the conditions of inclusive resource centers
Authors: L. G. Zakharova, G. L. Nord.
Abstract: The presented technologies are the result of the work of the Scientific Research and Practice Center for Inclusion and Rehabilitation (NDPC) of BSNU named after Petro Mohyla on the adaptation of domestic interactive equipment to the requirements of correctional and developmental and rehabilitation activities with children and persons with special educational needs.
Methodical recommendations contain general advice on the use of various types of equipment, the specifics of use with children and adults with various psychophysical disorders, examples of direct work with children. Particular attention is paid to "technological highlights" – recommendations for the use of various types of interactive equipment in specific cases. Appendices to methodological recommendations contain a description of all games and effects that are presented on an interactive panel, an interactive floor and a fine motor simulator with recommendations for use in correctional and rehabilitation activities.
Practitioners will be interested in familiarizing themselves with examples of approbation of technologies for working with interactive equipment on the basis of NDPC. Methodological recommendations are intended for specialists of inclusive resource centers, teachers who work in institutions with inclusive education, students of specialized specialties (psychologists, speech therapists, rehabilitation teachers, occupational therapists, social workers) and students of advanced training courses on the subject of inclusive education.
It will be useful for specialists in the field of correctional development and rehabilitation, who seek professional growth and development due to the use of the latest equipment.
BACK