Frequently asked questions about panel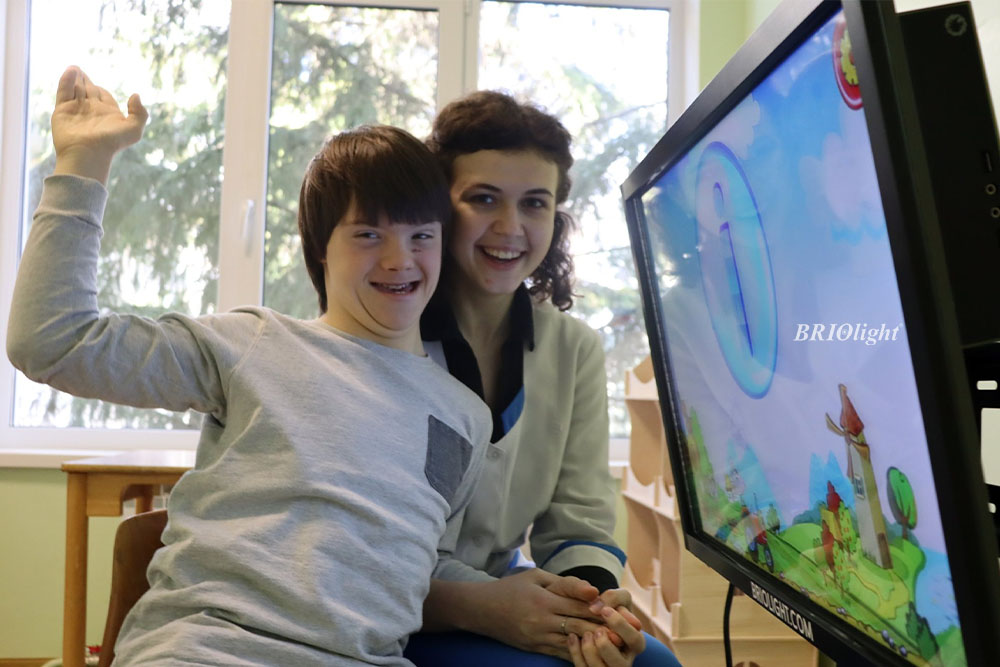 Today, many schools, kindergartens, and other institutions use interactive LCD panels in the learning process. In the Ukrainian market, interactive equipment of its own design for training, rehabilitation, presentations and other things is offered by Briolight company. Our product range has an interactive panel in several variations based on different operating systems. Today we will answer the questions about her that we most often get.
Where are interactive panels used? In schools, kindergartens, inclusive and rehabilitation centers. But you can also buy a panel without our software package for installing it in stores, offices, warehouses or shopping centers.
What is it like? This is a kind of advanced powerful computer with Android or Windows, including exercises and games that develop cognitive processes, coordination of movements, motor skills, praxis. The panel is placed on a floor stand equipped with wheels that provide equipment mobility, which allows you to move it to any convenient place.
Why do I need a panel? This is a device for interacting with information that adds interactivity to the learning process. With its help, you can not only display tasks, questions, exercises or presentations on the screen, but also simultaneously solve them directly on the screen without additional tools. Roughly speaking, this is a very large tablet that is adapted for education and rehabilitation, thanks to our software.
How is management done? The interactive panel is controlled with the touch of a finger. Note that our panel simultaneously accepts 10 touches. This allows you to organize work with the panel immediately to a group of people.
Can I connect additional equipment? Yes, the interactive panel allows you to connect a laptop, microphone, balancing boards, motor controllers (small, large). Additional equipment is supplied separately.
What is the diagonal of the device? The interactive panel has a diagonal of 80 or 108 centimeters. These sizes are most convenient for classes with children.
What is the difference between the Briolight interactive panel and models from other manufacturers? The main feature of our Briolight interactive whiteboard, which is not in other panels, is Kinect technology, which we recently successfully implemented.
How to change the application language? Briolight does not affect the availability of applications in the Ukrainian language, since some offers are not our own developments. In this case, the language is set by another company. Most applications are developed in English or Russian, as this expands the geography of users. But Briolight is working on creating its own counterpart, to ensure convenience. Note that now in a sufficient number of programs in Ukrainian already works on our panel.
How to install the panel? Installation of the interactive panel is carried out by the buyer, since the design of the interactive panel and stand is very simple. But our experts can conduct a telephone consultation if you have questions. Installation requires a basic set of tools and two people.
You can get more detailed information about the interactive panel by contacting the company's specialists.
BACK