Choice of mounting location Sandbox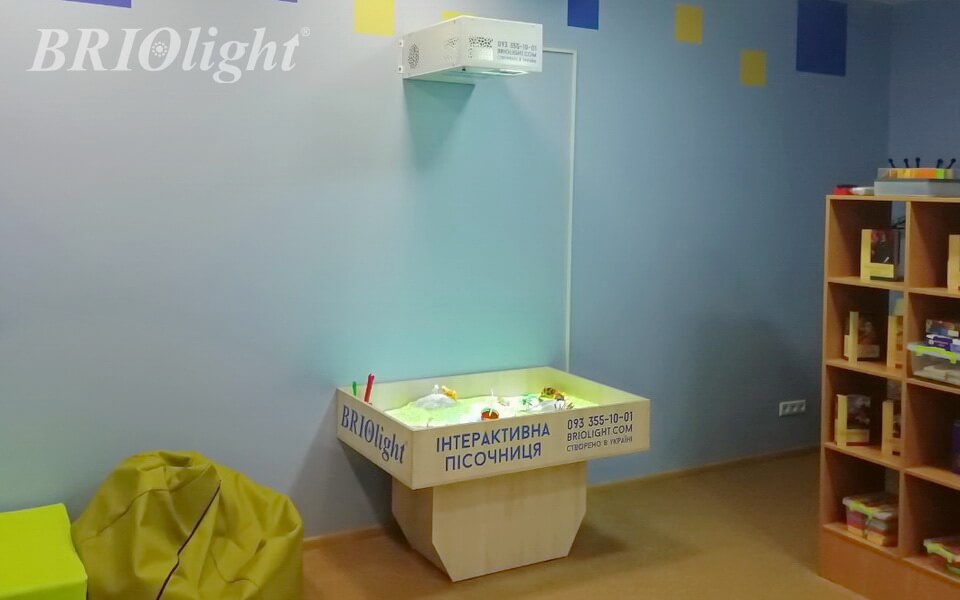 Today we will show you how to choose the best place for installing the BRIOLIGHT Interactive Sandbox.
✅ A dry, dust-free room is perfect.
Dust and humidity affect the operation of electronic equipment. In addition, this is the place where children will be engaged.
✅ You will need free space on the floor for the sandbox body and the space around.
The sandbox gives you the opportunity to deal with it in groups. Children can come from three sides.
✅ The wall is plasterboard or concrete. Without extra objects.
Unnecessary objects may prevent the depth sensors or the projector from projecting onto the sand.
✅ Darkened room.

The less light, the brighter the projection. In direct sunlight, it is worth putting curtains or blinds on the windows.
✅ Power and Internet.
The ability to supply power (220 V to 400 W) and the Internet via Wifi or a wired network. A separate machine and grounding are desirable. Also, if the voltage is unstable, we can additionally supply a stabilizer.
If you need installation advice, or you have additional questions regarding the interactive sandbox, we are always ready to answer.
☎️ +38 (050/067/063) 258-15-15
BACK