Briolight Interactive Sandbox – Therapeutic task #2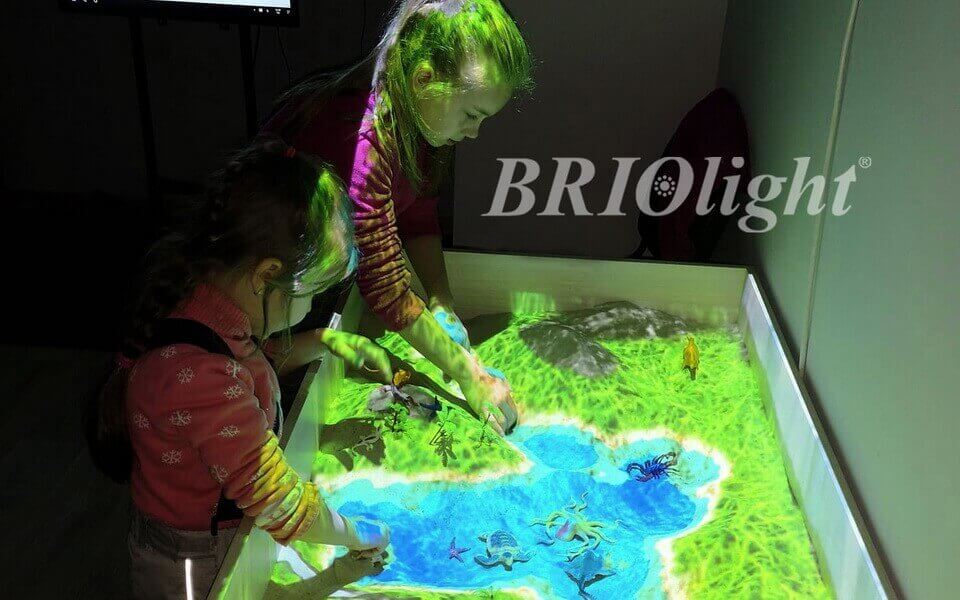 In the process of inclusion, the development of communication skills in children is very important. The ability to find a common language with peers, respectively behave in society – this is what special children should be taught from childhood, to contribute to their socialization in modern society.
✅Communication and organization
Performing tasks of a specialist, children work together. Such joint work helps them easier to establish communication, interact, collaborate and negotiate. They discuss how best to accomplish the task, what and where they will create, agree and compromise if there are disagreements in ideas.
In addition, children learn to organize work efficiently. Each has his own part of the work for which he is responsible. So, for example, one child is responsible for creating a river, someone else makes a lake nearby, and two more fill the mountain. And it is this kind of cooperation that helps children to adapt to each other, to be a team and to give a common result.
Continued in the next publication.
☎️ +38 (050/067/063) 258-15-15
BACK