Frequently asked questions about interactive floor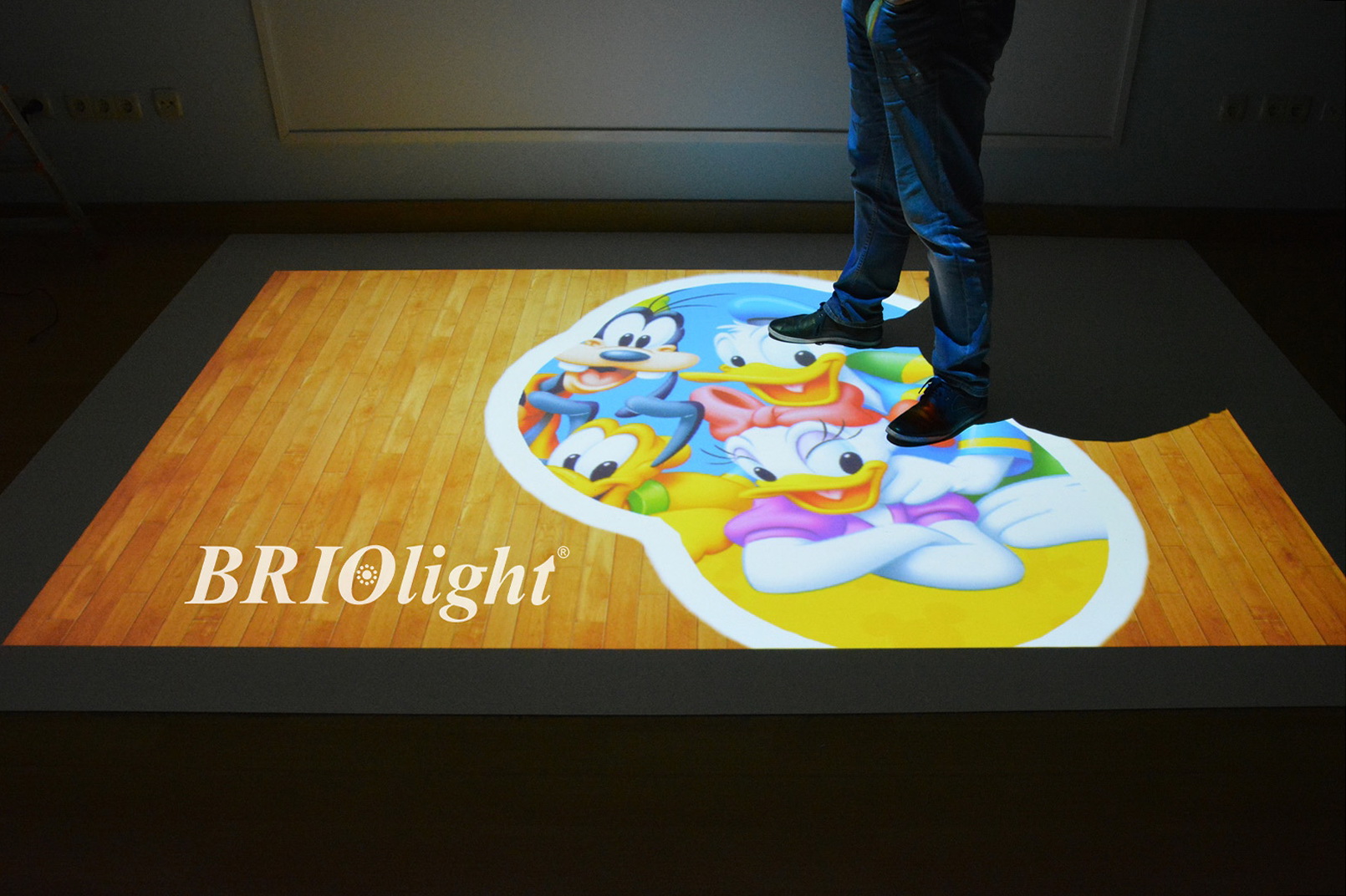 Interactive floor Briolight. Answers to the questions
New in the rehabilitation, leisure and educational field is the Briolight interactive floor, which is actively used in schools, kindergartens, leisure centers for children and adults, as well as inclusive rehabilitation centers for rehabilitation activities for children with disabilities.
Considering that this equipment is unfamiliar to many, consumers often have different questions about high-tech equipment.
1. What is an interactive floor? It is a system of projectors, sensors, with unique software that includes a large number of exercises that contribute to the development of cognitive processes. Thanks to this, the image is projected onto the floor and can be interacted with.
2. How is the installation done? A box solution that includes a projector, sensors and a computer is placed under the ceiling, the height of which should be three to five meters – the higher the ceiling height, the larger the projection is created. Professional installation of the interactive floor is carried out by certified installers.
3. What are the effects of interactive floor? The presence of educational and corrective projections is the main component of a quality projection floor. Briolight, in conjunction with educators and psychologists, have developed a number of effects (more than 80) that are required for childhood development. And our programmers have added the ability to modify and adjust these effects, to be able to use them for different children, with different skills. In addition, our software has entertainment effects that are used in the mall and children's rooms.
4. What is the size of the projection of the interactive floor? The size of the projection depends directly on the height of the ceiling. With a standard ceiling height of 3m, the projection size will be approximately 1.3 x 2m. It is important to clarify that the maximum ceiling height for the installation of this equipment is not more than 5 m.
5. Is it possible to create new effects? Creating effects is a long process that requires the teamwork of a psychologist, educator, programmer and designer. Every year, we update our effects collection, but if you have ideas of your own, then you can reach out to our specialists, and as far as we can, your idea will be realized.
6. How much will the interactive floor work? The main component of the projection floor of the system is software that does not break. On the structural elements (projector, cameras, others), the company – manufacturer provides a guarantee, if necessary, performs maintenance of the interactive floor, with the replacement of defective elements, with new ones. After the warranty is over, you can still contact our technical support, but in this case repair or replacement of components will not be free.
To clarify other issues regarding the interactive floor, professional advice can be obtained from Briolight experts, as well as to find out the price of the interactive complex.
BACK