How to avoid becoming deceived?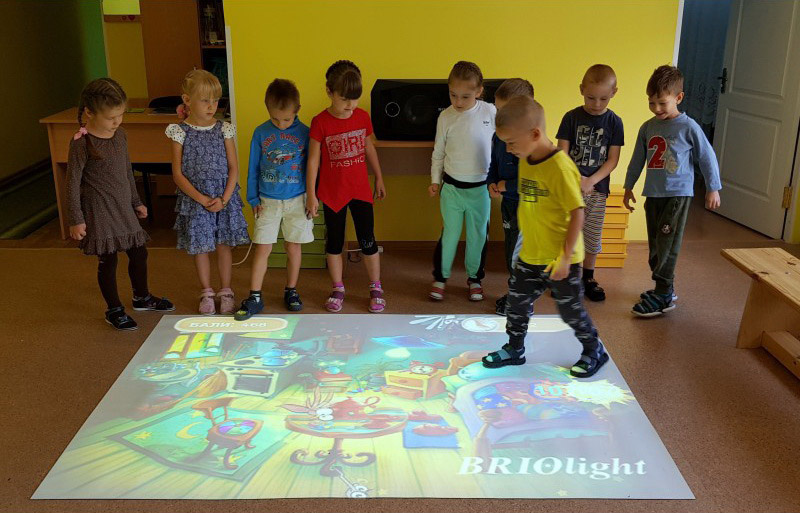 Chinese or Ukrainian interactive floor has been installed for you
Briolight as a company that has existed for 12 years (6 of them is engaged in interactive technologies) has noticed cases of dishonesty in the interactive technology market in the last year.
We don't want shoppers who are tricked by unscrupulous sellers to have a bad impression of the entire interactive product space. In an effort to develop it and improve it, we want to share information on what to look for when buying and accepting an Interactive Floor.
The main distinguishing feature of a low-quality product is its low price compared to the market average. The difference in price between a quality product and its Chinese adaptation sometimes reaches up to 50 thousand UAH. What risks arise with such savings:
No guarantee
Unsafe design
Installation cost not included
Scam with products that do not meet the terms of reference of the tender
Used parts or goods with a limited set of features
Lack of educational, rehabilitative effects
Lack of Ukrainian interface language
Paid service
Lack of functions declared by the seller
and much more
The savings must be reasonable, and the product, despite the price, must be of high quality and meet the declared characteristics. Do not hesitate to be an inconvenient client for the seller: ask questions, ask for certificates, live photos from installations, request a single housing (this is the only completely safe installation option for childcare facilities), check on the Internet the characteristics of what the seller brings you.
How can you protect yourself? Request an online demo of hardware and specific features. In this case, some sellers simply cannot demonstrate their declared functions, and refuse to demonstrate the equipment. Unfortunately, now it is difficult to be convinced of the seller's honesty, because photos and videos can be faked, and the characteristics of the components can be invented or "drawn" as requested in the tender.
We have heard more than once that having bought an interactive floor not from us, the client cannot use it when working with children. The low resolution of the projected screen and the lack of necessary effects negates the effort spent on its purchase.
Our customer care service has drawn up instructions on how to bring such a seller to clean water and not pay scammers. We hope you find it useful!
Checking the interactive floor Briolight
BACK