How to use Briolight interactive floor?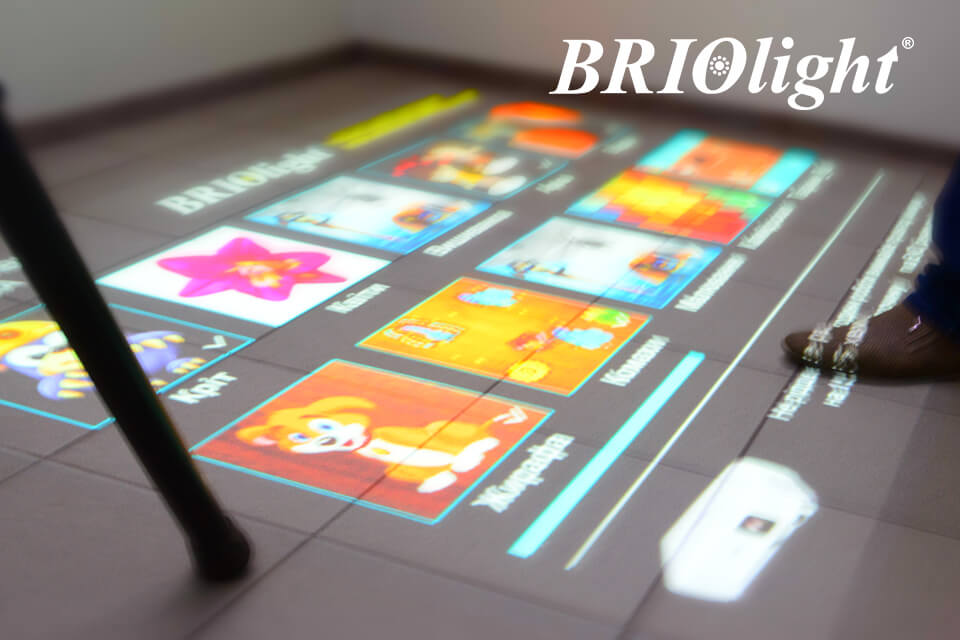 Interactive floor Briolight. Application.
The Interactive floor system is an auxiliary device in the work of specialists in the rehabilitation, correction and development of children and adults.
Floor is not an independent method, and provides for the use of a specialist in the general system of correctional development, rehabilitation and educational work.
Therefore, during installation, we train people who will deal with it: how to use it, how to use it more efficiently, how to extend its service life, and how to solve problems in a timely manner if they arise.
Paul is called to help, accelerate and diversify work with a target group of clients and patients of medical, pedagogical, inclusive institutions and centers. But for this it is necessary:
1. Familiarize yourself with the technical features of the operation.
2. Get familiar with the program interface and management methods.
3. Learn how to quickly turn on and configure the necessary tasks, create working folders to create your own mini-programs for a child or a specific goal.
4. Read the general recommendations on the purpose of each game or test.
5. Conduct 1-2 test games to gain experience.
6. Introduce the system gradually, so that both the specialist and the children get used to using this method of work and work on the tasks that they face more consciously.
We do everything in our power to make the rehabilitation process more effective and interesting, but no less depends on you. We look forward to taking the training and use of equipment seriously. And then all 60 interactive effects will bring many benefits to everyone who will be passionate about them.
BACK