The "Spokiy" project – assistance to the participants of territorial defense and their family members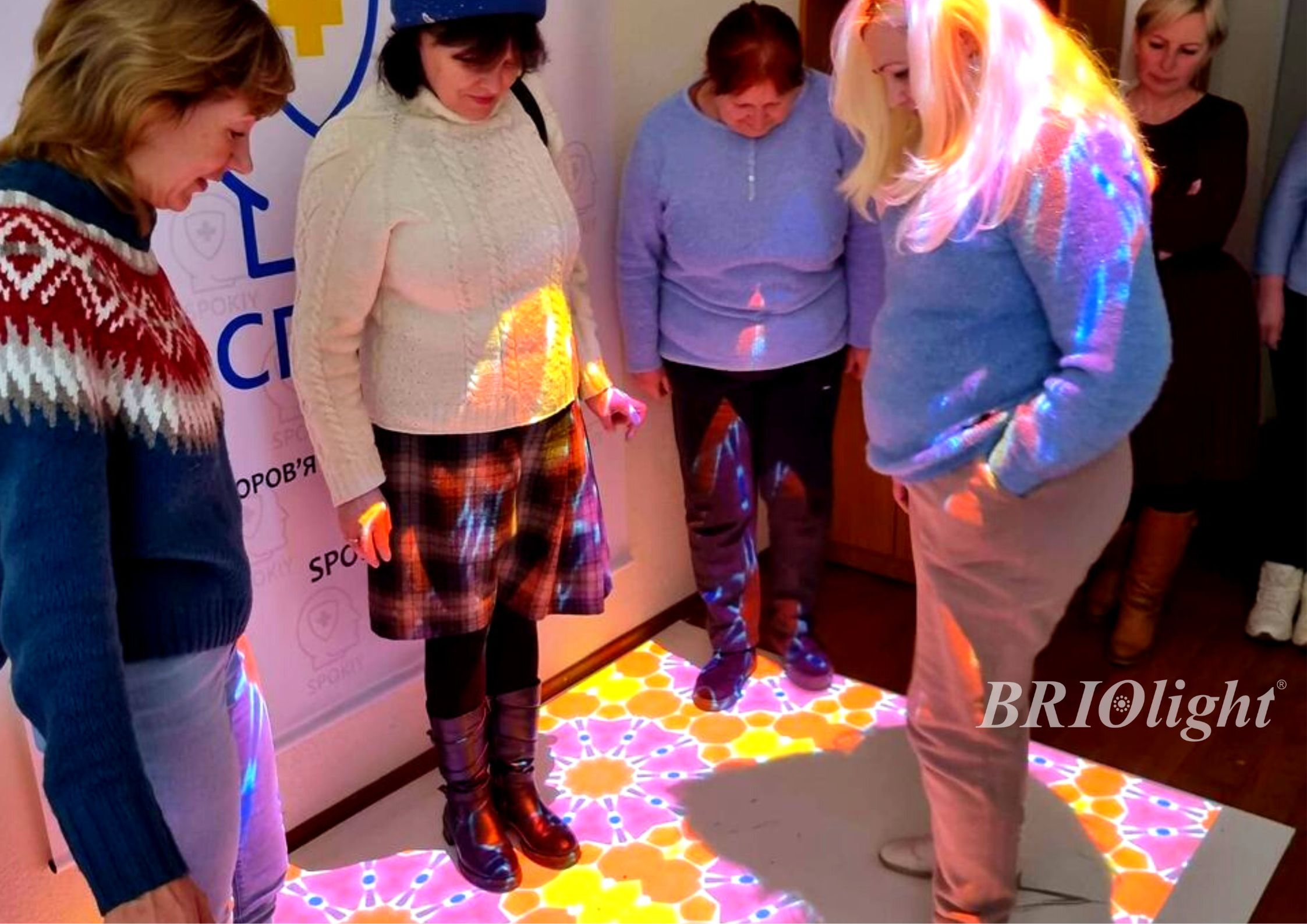 SPOKIY is a project of the "Maysternya dobra" public organization. It was created to maintain the mental health of members of territorial defense units and their families in the conditions of unprovoked Russian aggression against Ukraine. On the basis of the project, two offices were opened in Kyiv and Mykolaiv. This project is extremely important for these cities, since Kyiv is the coordination center of the territorial defense, and Mykolaiv is one of the cities with the most intensive combat operations at the beginning of a full-scale invasion.
Cabinets of the "Spokiy" project are equipped with modern Briolight products (interactive sandbox, interactive floor, interactive panel). And on the basis of these offices, mental health specialists conduct receptions for both individual patients and groups of psychological assistance. For example, a reception of a psychological support group for the families of soldiers held captive by the "Kryla pidtrymky" was recently organized.
After the ceremonial opening of the offices of the "Spokiy" project in Mykolaiv and Kyiv, the work of mental health specialists, who show a steady interest in psychoeducational issues in working with territorial defense and their family members, intensified. The professional community systematically meets online and offline, working on the main tasks of the project, developing effective mechanisms of interactive psychological influence, including using our modern equipment.
Visitors to the offices note: the variety of functions that can be performed by our developments; a class generator that automatically forms classes depending on the patient's corrective needs; positive emotions that allow you to feel and experience working with our devices.
We are glad to be part of this project. And thanks to such cooperation, we plan to create a number of special programs for the physical and psychological rehabilitation of military personnel, their families and other combatants and victims of russian aggression.
BACK