Interactive panel – as a way of video communication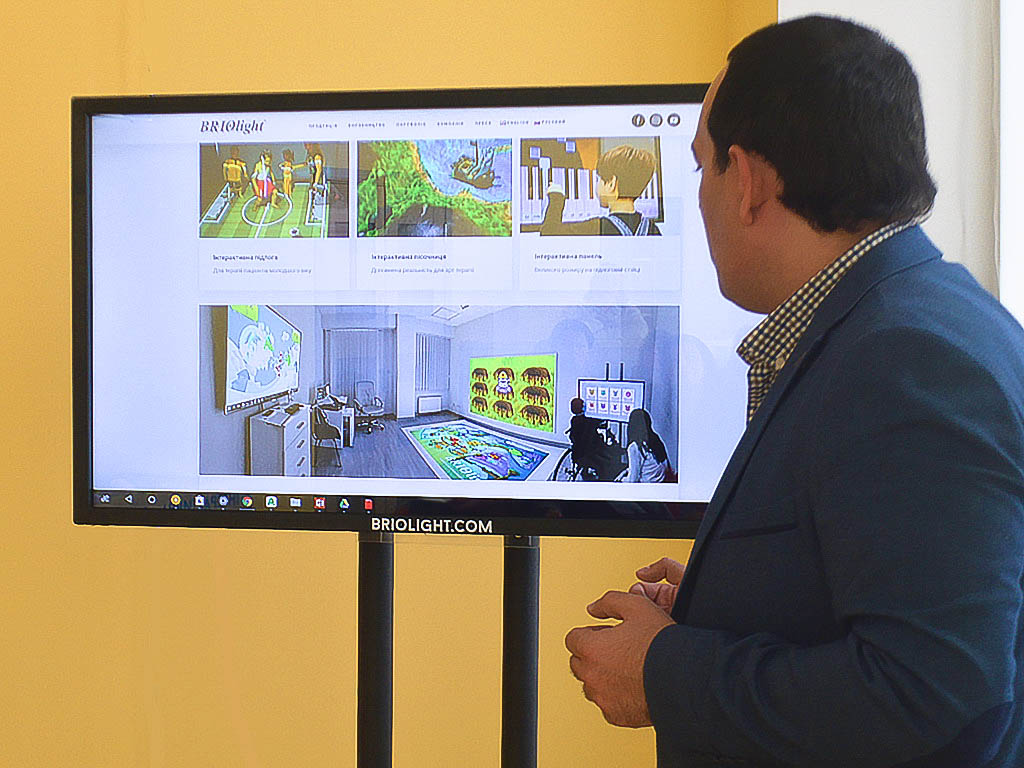 How to use dashboard for online tutorials and presentations
Psychologists have shown that an average of 20% of information is absorbed during a telephone conversation and 80% during a live communication. When there is no possibility of a personal meeting, then video communication comes to the rescue. The image of a person with emotions and gestures helps to absorb 60% of information to his interlocutor.
The Briolight Touch Panel is a great tool for remote communication, as modern work requires the ability to adapt to a variety of conditions, including video conferencing and online presentations.
Any device for input / output of the information can be connected to the panel: camera, keyboard, mouse, graphic tablet, microphone.
So, if you connect the camera and video conferencing applications in Zoom style, then you can successfully use it as a tool for broadcasting lectures. This feature will be useful not only for schools but also for large companies.
With the help of an interactive screen it is possible to support video communication for several people at once, and during the presentation of the presentation, a group of people will be able to interact with the information (up to a maximum of 10 touches at a time).
Its advantages, unlike other video conferencing tools, are obvious: large screen, mobility, no installation or customization work, high image quality, high performance.
The panel can be mounted on both the mobile stand and the wall.
Installing the panel on the wall can free up a lot of space, as well as get rid of boxes with sheets of paper, markers and stickers.
Installation on a mobile rack, in turn, does not restrict users to one room and gives the opportunity to give lectures or brainstorming sessions in any office. It can also be taken to exhibitions instead of standard banners, thereby attracting the attention of visitors to your products.
If you have any questions, read our article to answer the questions about the panel or call our managers.
BACK